Your New Trusted Contractor
Welshy Agricultural Services: Now available for all your farm maintenance or agricultural work
With our two-power packed Deutz Fahr tractors, NC Engineering dump trailers and gravel trailers plus the recent addition of the Fendt tractor and Rut Master gravel trailer, we can fulfil any of your farm or agricultural jobs. With our trailers we are able to sort all your muck spreading, rut busting and pivot ruts. Our Doosan Wheeled Digger can easily sort out your mainline and drainage, as we are ECAN approved we are able to sort any draining clearing needs.
If you have any roots that need cutting or raking or your hedges could do with a tidy up, our brand new McConnell flail, 8m reach Hedge Cutter with an adapted saw blade, we can easily sort that for you
What we can offer to help with any on Farm Services
Hedge Cutting
Rut Busting
Muck Spreading
Bale Haulage
Stock Water Systems
Root Raking
Calf Shed Clearing
Drain Clearing
Pond and Canal Construction
On Farm Cartage
Mole Ploughing
Trough Lines
Tree Stump Removal
Grading work
Soil Screening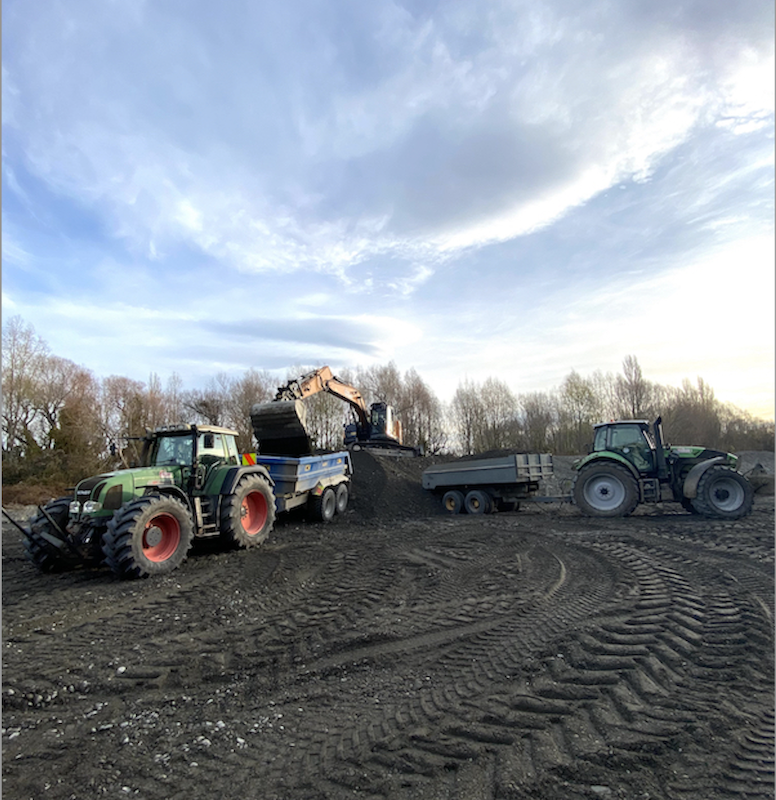 Dry Hire Options Available
You have the option of dry hiring our machinery - short term or long term rates can be discussed
Or you can hire our machinery with one of our experienced operators
We have 2- 23ton Diggers
Gravel Trailers
Dump Trailers
Low Loader
JCB Backhoe
Chain Trencher
Roller with Vibration Plate
and much more...