Underground Services
Directional Drilling and Underground Services throughout the South Island
At Welshy Contracting, we can install any fibre cable or power cable underground with the help of directional drills. If you are looking for open trenching without disrupting any property, then directional drilling is the way to go. When drilling isn't an option, our chain trenches can open neat and tidy trenches in the most difficult of locations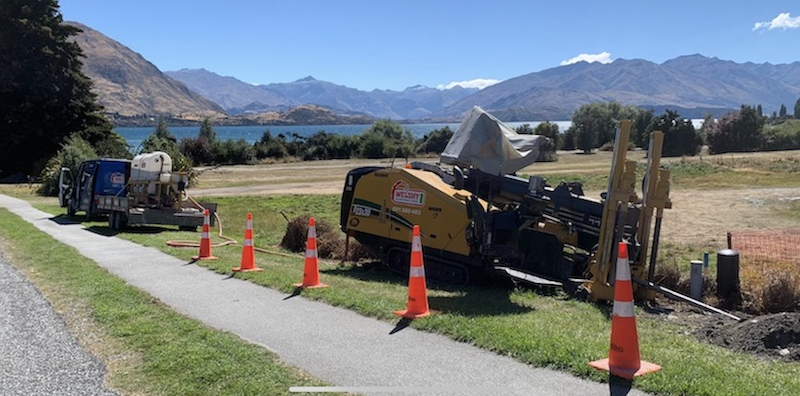 Underground Services Options:
Installation of fibre optic and power cables
Chain trencher
Hydrovac truck to help locate underground hazards and trenching
GPR machine and locators to locate and mark out power and phone cables, water pipes and sewers
Rock Saw trenching
Chain Trenching
Grundomat
Fibre jointing, termination and commissioning
2 Ton Diggers for open trenching
Traffic Management and Health & Safety
Reinstatement after installation: topsoil, asphalt, chipseal or concrete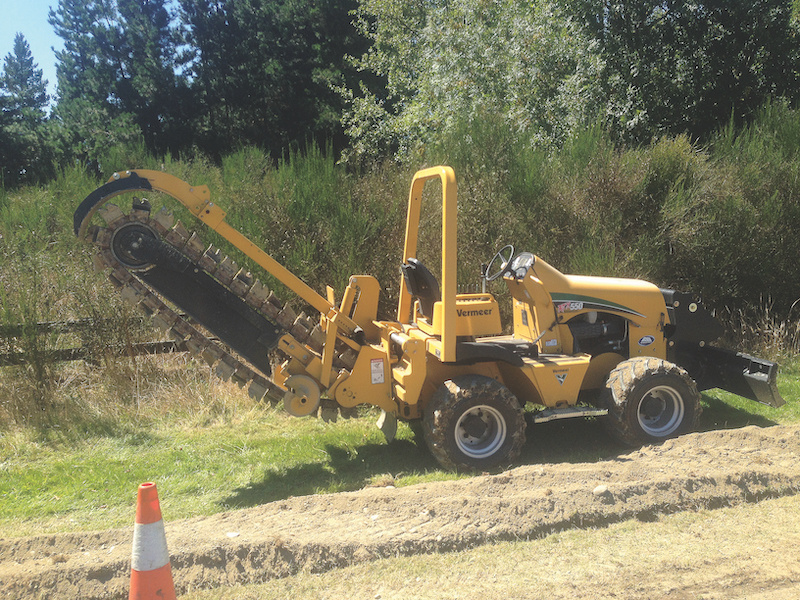 Our experienced team onsite
Our team can drill under any footpath, berm or road crossing. We can also offer open trenching with one of our diggers ranging from 2ton to 23 ton.
For bigger jobs we can offer our Bulldozer and Mole Plough
At Welshy Contracting we can supply the whole package when it comes to installing fibre underground as we are able to drill, joint and haul cable, we are even able to complete pole work. Once we have installed your fibre or power cable, we will reinstate the ground to whatever condition you would like, chipseal, concrete, asphalt or grass.
Health and Safety is a key priority here so all our team members have Site Safe and First Aid and have an STMS onsite to sort any Traffic Management duties. Every operator has the appropriate driver license, WTC and WTR endorsement and competency to fulfil the job to the highest quality.